Scott Jones, Senior Advisor to the President, was honored with PMA's highest honor, the Alvin L. Sussman award at the association's Past Presidents Dinner on November 16, 2017.  The Alvin L. Sussman award recognizes a property manager who has made an outstanding advancement in the property management profession.  The criteria includes enhancing relations between residents and management; advancing the profession by instituting a major improvement in operations; achieving a noteworthy accomplishment resulting in favorable public notice that brings acclaim to the profession, receiving public recognition for a deed or accomplishment that may pertain to property management but reflects favorably on the individual as a property manager; and accomplishing a special achievement in the private sector.
In his speech, Scott Jones focused on the future leaders of both The Donaldson Group and the property management industry.  He gave the future leaders advice on what it takes to excel in the profession.  A copy of the speech can be found on the following link.  PMA Speech
Scott served on the Board of Directors of PMA and was it's President in 2015.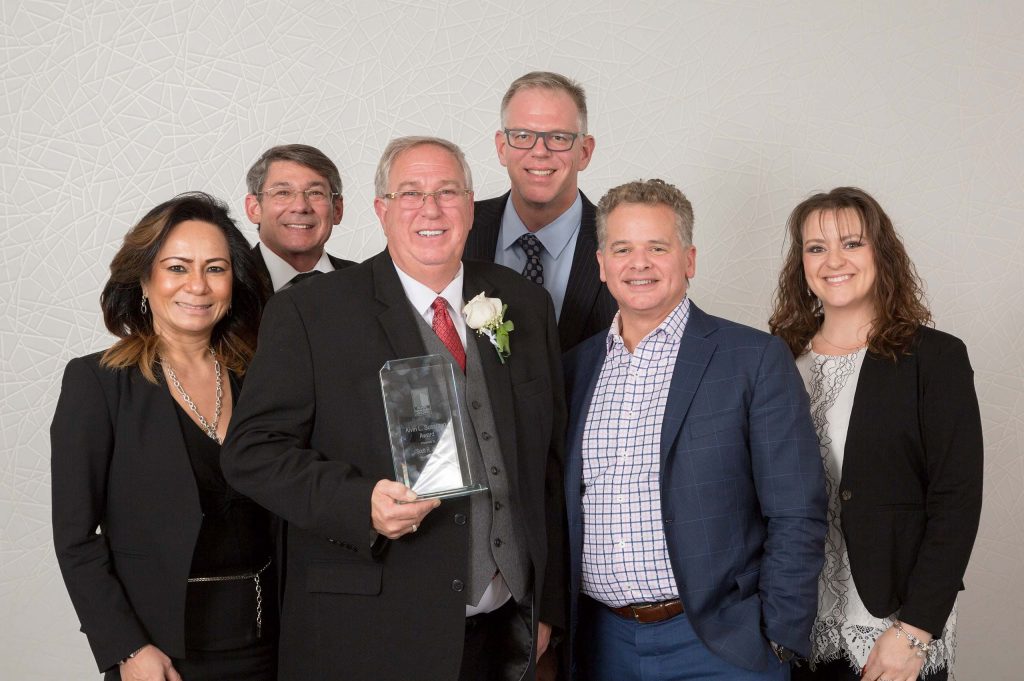 Picture from left to right is TDG Executive Team members Sylviane Nguyen (CFO), Carlyle Swafford (SVP of Property Management), Scotr Jones (Senior Advisor), Scott Altman (Executive Vice President), Carlton Einsel (President) and Jennifer Casey (SVP of Operations).