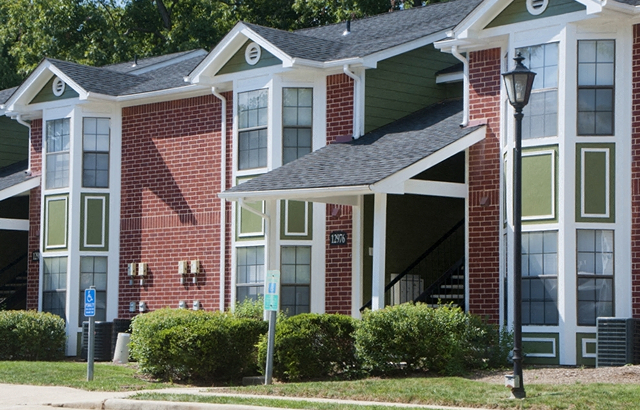 Wells Fargo has filed a prospectus related to the collateral and structure of its Wells Fargo Commercial Mortgage Trust 2015-P2 transaction, which includes information on the $88 million mortgage loan for Rolling Brook Village, the garden-style multifamily property in Woodbridge, VA.
Originated on November 17, 2015 by Ladder Capital Finance I LLC, the Rolling Brook Village Mortgage Loan had an original principal balance of $88 million and accrues interest at a rate of 5.247% per annum. The Rolling Brook Village Mortgage Loan has an initial term of 60 months and requires interest-only payments through its term. The Rolling Brook Village Mortgage Loan matures on December 6, 2020.
The loan's sponsor, Ralph S. Dweck, recently acquired the property from a venture of Donaldson Group and Angelo, Gordon & Co for $138.5 million. Dweck currently owns 16 multifamily properties in Washington D.C. and Virginia with a total of 5,332 units in addition to a 224,300 square foot office building in Arlington, Virginia. As of October 2015, Mr. Dweck's real estate holdings are valued at approximately $1.9 billion.
A 732-unit, garden-style multifamily property about 20 miles southwest of Washington DC, Rolling Brook Village was appraised at $142 million. Constructed in 1987 and 1991 and renovated in 2015, it consists of 53 three-story residential buildings situated on a 54.9-acre parcel.
Community amenities at Rolling Brook Village include two swimming pools, media center, fitness center, community room, and conference room. Unit amenities include fully equipped kitchens and in-unit washer/dryers. The Rolling Brook Village Property contains 1,326 surface parking spaces resulting in a parking ratio of 1.8 spaces per unit.
As of November 2, 2015, the Rolling Brook Village Property was 93.2 percent occupied.