The Property Management Association held its highly anticipated annual awards ceremony on November 17th, an event which brings together the best and brightest in property management from the greater Washington region. The event combined aspects of several traditional PMA events, including the Past Presidents' Awards Dinner, PACE Ceremony, and celebratory luncheon. The Donaldson Group made an impressive showing, with teams and individuals winning five awards in competitive categories.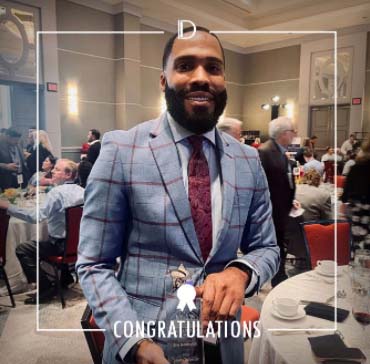 Eric Darrington, Maintenance Technician at Harbour Manor, was awarded the PMA's Service Technician of the Year Award. In the two years that Eric has been part of the Harbour Manor team, he has made mentoring and fostering relationships with the community's youth a priority. Judges cited his work with the community's children on projects such as a property clean-up day and a carwash for residents in their comments. Eric also uses his personal time to work with at-risk youth, teaching them skills and trades so that they can reach their fullest potential.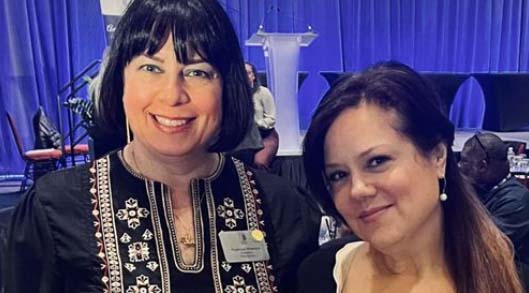 Donaldson's VP of Marketing, Michelle Heim, and SVP of Operations, Angelique Wheelock, received PMA's 2021 Marketing & Advertising Excellence (MAE) Award for the best public website. The new website features an innovative welcome animation which illustrates the company's branded tagline, "Donaldson Opens Doors," and provides an easy-to-navigate and visually attractive user experience. It is branded throughout with Donaldson's new logo and corporate color scheme. See it for yourself here: www.donaldsonmgt.com.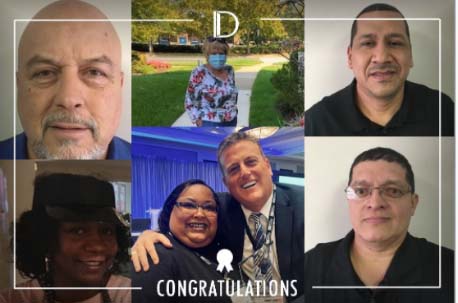 Kentlands Manor won a coveted PACE award, which recognizes overall excellence in the industry. PMA judges cited outstanding factors in their award decision such as the way the staff treats residents like family, the community garden, the "model on the move," and creative resident events. COVID did not stop this team from delivering an incredible resident experience.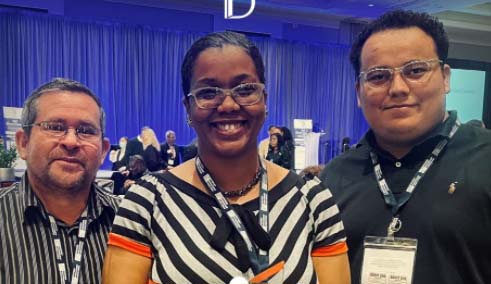 The team at Stevens Walk received a PACE award for overall property management excellence, and PMA judges called the property "a true gem," noting the outstanding staff, well-groomed grounds, and resident storage areas as just a few factors that made the property stand out among its peers.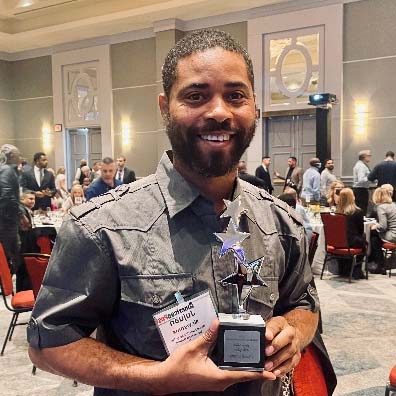 The Villas at Langley team was awarded Service Team of the Year. Commitment to the Villas residents, the team's dedication to providing exceptional service, and their ability to rise to the challenges of maintaining a busy community, including running more than 100 service tickets per week on a regular basis, were among factors that earned them this award, accepted by Jujuan Newsome.
Congratulations to all of Donaldson's 2021 PMA Award Winners! They were up against stiff competition from industry rivals, so these awards truly highlight just what an exceptional group makes up the Donaldson family.