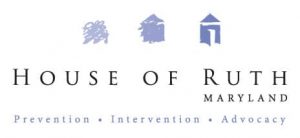 What began as an October program to raise awareness for domestic violence prevention across its portfolio became The Donaldson Group (TDG)'s most successful community service initiative to date. With 20 communities participating, TDG teams collected over 12,000 items to support House of Ruth in Baltimore, MD.
Marianella "Nella" Taylor, co-founder of the initiative, is thrilled with how support grew throughout the company to help victims of domestic violence: "I wanted to help share tools and educate others on domestic violence because of a situation my friend was going through. Living in fear can really change someone's personality and hurt their confidence. It's really awesome how so many people came together to talk about all the ways we can help, not just about getting donations."
In addition to collecting goods and donations for House of Ruth, TDG held educational events for all of its employees, created information stations at each of its properties, and added jurisdiction-specific domestic violence materials to community resources for residents. "The positive response from our employees was amazing," says Angelique Wheelock, TDG's Executive Director of Training. "We were able to explore this issue (domestic violence) from many different angles—safety, employee education, resident resources, and community service—and our team members were very engaged with each aspect of the process. The program started as a way to help one charity during Domestic Violence Awareness Month and evolved into a team-building and community-building opportunity beyond our wildest dreams."
Two TDG properties in particular led the donation efforts, winning multiple collection contests and recognition. Team Phoenix in Bladensburg, MD collected the most volume of donations, topping the scales at 1530 pounds. Meanwhile, Team Kentlands Manor in Gaithersburg, MD collected 2054 individual items, handily winning the internal contest based on number of donations. Together, these two teams brought in a third of the total donations collected by the organization.
William Ferry, Business Development Specialist at Moyer & Sons Moving and Storage, Inc., visited Kentlands Manor in October and noticed their award-winning domestic violence information station and the House of Ruth donation boxes. "I talked to Mike [Mathis, Property Manager] and knew I wanted to help them with this effort. I have worked with many area charities over the years and I could see that they were going to need some help getting their donations to the charity."
William and his team donated the use of a moving truck and several Moyer employees volunteered to help the various TDG locations load the truck with donations, including over 12,000 items of food, clothing and toys. In fact, the donation drive was so successful, House of Ruth could not accept the entire volume brought to Baltimore in December.
Fortunately, William's other non-profit contacts provided TDG and Moyer & Sons with alternative charities for the surplus donations. and his team to share some of the goods with other local charities including Manna Food Bank, The Dwelling Place, Frederick Rescue Mission, MCPS Coat Drive for the Homeless, and Montgomery County Coalition for the Homeless.